Buffing Kit 648 6 Inch Drill Jewelry kit
This 6 inch diameter jewelry buffing kit is a quick all in one buffing kit. Use this to quickly buff your jewelry back to the original shine. Can be used to produce a mirror finish on all soft metals like gold, brass, copper, silver, and others. Buff plastic to a fast bright shine with this quick one step kit. Comes complete with all you need to get started buffing.
The KIT-648 comes with:
-one 1/4" shank Mandrel that allows you to use the kit with any drill (Drill not included).
- (2) 6 inch 20 ply white cotton buffing wheels with a 1/2"hole.
- one 4 oz. bar Jewelers Rouge High luster buffing compound
When stacked together on the mandrill the 2 wheels make roughly a 1/2 inch wide buffing head. The KIT-648 has everything you need to start buffing now. Drill not included.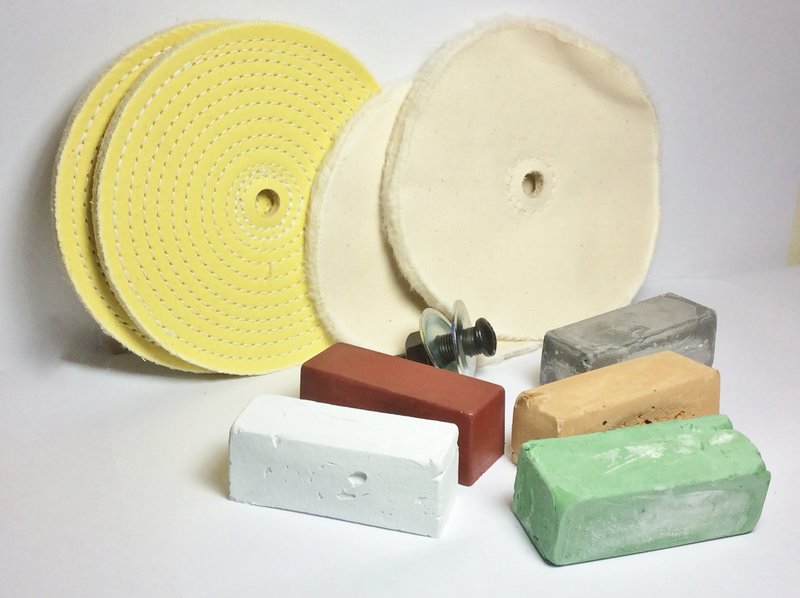 Reviews