Buffing Wheel 16 inch Flannel (Guitar Buffing Wheel)
16 x 5 inch Domet Flannel (Guitar Buffing Wheel). 

NOT JUST FOR GUITARS!  now available with a 1 inch arbor hole
This wheel is perfect for buffing acrylics, plastics, lacquers, paints, soft metals, gold, silver and many other types of products. Use with the finest buffing compounds to produce the highest quality mirror finishes. This wheel is excellent for buffing guitars and instruments that are lacquered or urethane finished. This wheel measures 15.5 inches in diameter. It has been pre-raked to the softest face. The center ring is a 5 inch center ring. The wheel is roughly one inch wide (16 plys). It is available in 1-1/4 or 1 inch center hole sizes. You must use the proper 6 inch steel End Flanges when working with this buffing wheel.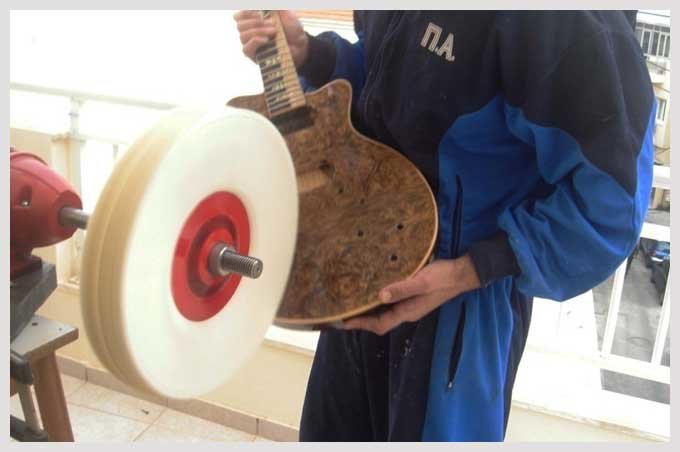 Reviews