2" X 20 PLY SPIRAL SEWN BUFFING WHEEL - YELLOW
2" X 20 PLY SPIRAL SEWN BUFFING WHEEL 1/4" WIDE - YELLOW MILL TREATMENT 
Yellow Treated Material Full Disc Sewed Buffs or spiral sewn buffing wheels are harder than loose buffs and not as flexible. They are good for buffing on flat or accessible surfaces. They are sewn in a spiral pattern from the center to the edge of the buff. This particular buffing wheel is sewn with 1/4" spiral sewing to give the buff extra strength for heavy cutting jobs. These buffs can also be made in other sewing constructions. We can make these wheels to your specifications by telling us what you want in our Request a Quote form. These wheels are made from HEAVY GAGE YELLOW TREATED MATERIAL. This material is a great CUT material. It's good for cutting on all metals where extra pressure is needed to achieve good cut. These buffs work great with all types of CUT buffing compounds. High gloss color compounds will work too. These wheels work great when more pressure is needed to push on the buffing wheel and cut. 
In this photo is our 2" X 20 ply Pinhole" Hard center hole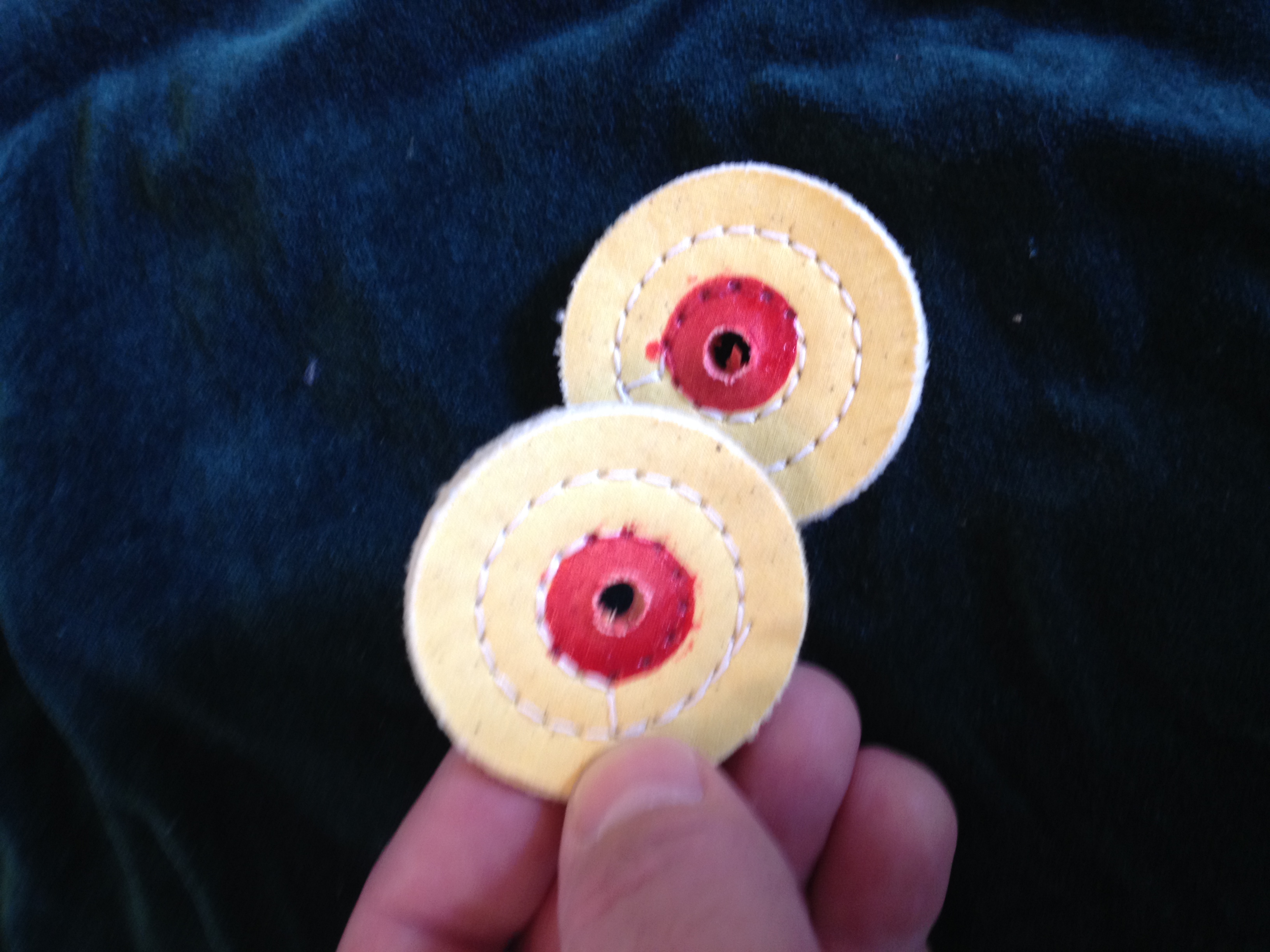 In this photo is our standard 2" with pinhole and 2" with 1/4" hole -soft center.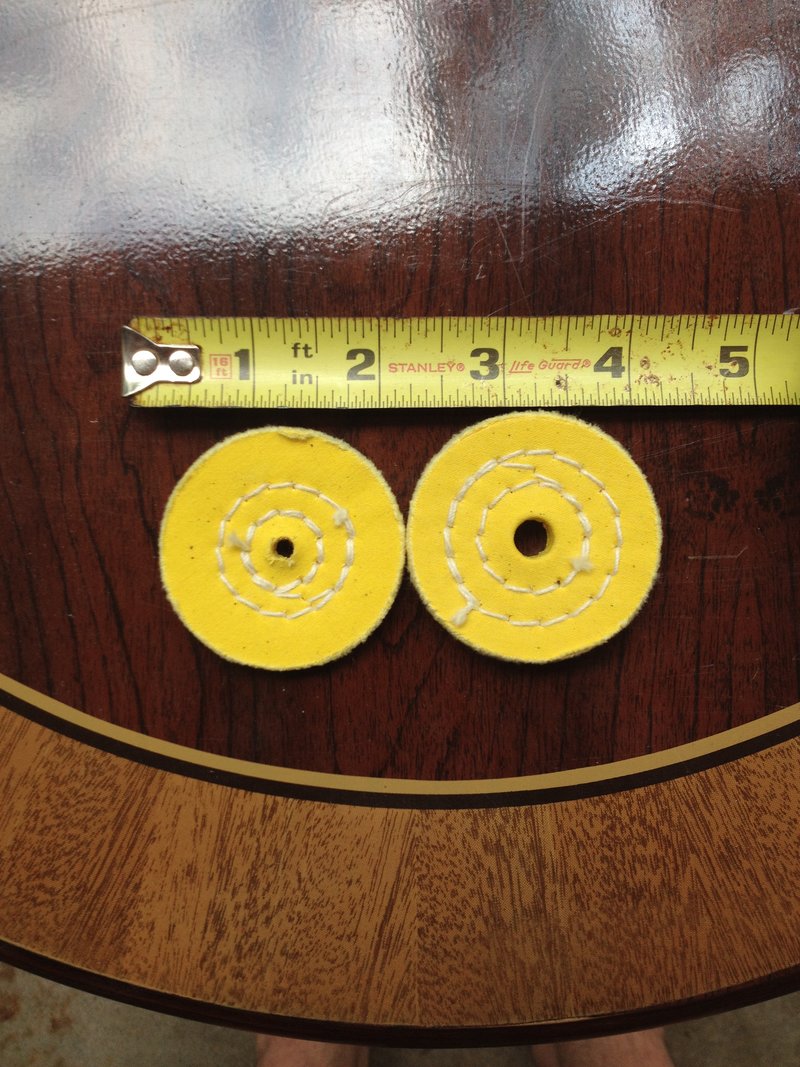 Reviews